Search for booklets and factsheets on MS symptoms, treatments and practical issues, as well as information for family, friends, carers and young people.
More about our information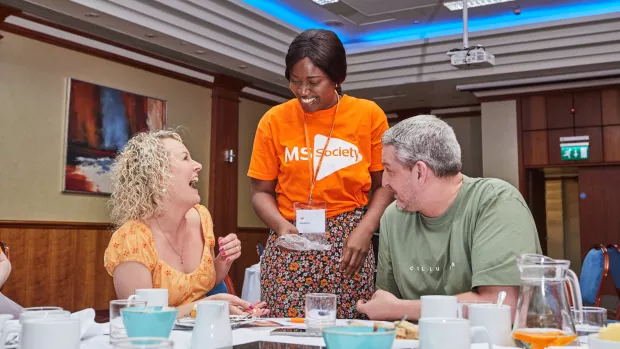 Find support near you
Our local groups are starting to meet face-to-face again. We've made sure any activities can happen in a COVID-safe way. Each group will go at their own pace, and you'll still find lots happening online. From coffee mornings to online yoga classes – put in your postcode to find out what's near you.