MS has many symptoms, but not everyone will experience all of them.
Some symptoms of multiple sclerosis include:
fatigue
numbness and tingling
loss of balance and dizziness
stiffness or spasms
tremor
pain
bladder and bowel problems
vision problems
problems with memory and thinking
MS symptoms can come and go and change over time. They can be mild, or more severe. 
The symptoms of MS are caused by your immune system attacking the nerves in your brain or spinal cord by mistake. These nerves control lots of different parts of your body.
That's why you can get MS symptoms in many parts of your body, and why everyone's MS is different. 
Find out more about how MS can affect you
Exercises for MS symptoms
Research tells us exercise can help you manage common MS symptoms, like fatigue, muscle spasms or balance. So we've worked with neurophysiotherapist Rachel and Pilates instructor Beth to create a series of exercise videos tailored to symptoms you've told us you need help with most. There is an audio described version of this video.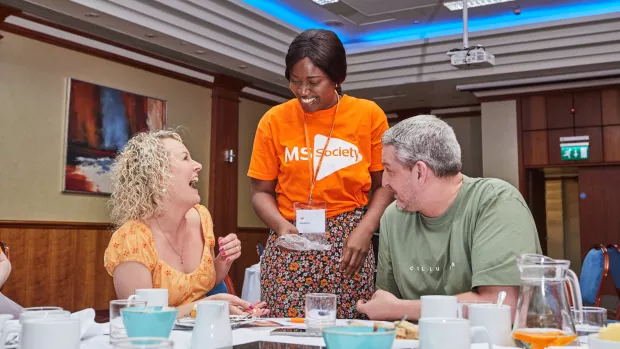 Find support near you
Our local groups are starting to meet face-to-face again. We've made sure any activities can happen in a COVID-safe way. Each group will go at their own pace, and you'll still find lots happening online. From coffee mornings to online yoga classes – put in your postcode to find out what's near you.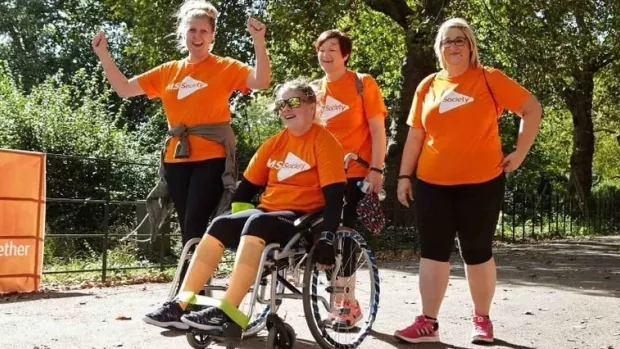 About us
We're the MS Society – a community of people living with MS, scientists, campaigners, volunteers and fundraisers.
We understand what life's like with MS, and we support each other through the highs, lows and everything in between.
And we're driving research into more – and better – treatments. For everyone.
Together, we are strong enough to stop MS.