There are three main types of MS - relapsing, primary progressive and secondary progressive.
MS affects everyone differently. Even if you have the same type of MS as someone else, you probably won't experience the same symptoms in the same way.
You may also be interested in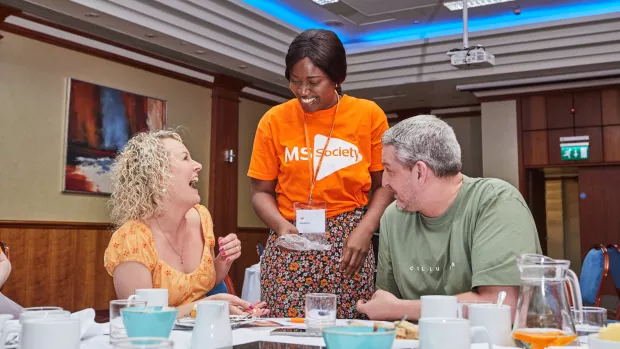 Find support near you
Our local groups are starting to meet face-to-face again. We've made sure any activities can happen in a COVID-safe way. Each group will go at their own pace, and you'll still find lots happening online. From coffee mornings to online yoga classes – put in your postcode to find out what's near you.