Become part of a revolutionary group of individuals leading our mission to fund ground-breaking research to help stop MS. 
More than 130,000 people live with MS in the UK. Research has got us to a critical point, but there's so much more to do. We must act now, and that's where you come in.
Our Stop MS appeal was set up to find treatments for everyone with MS. And we aim to do this by raising £100 million by the end of 2025.
What's been achieved so far is incredible, but it's still not enough.
Incredible breakthroughs are on the horizon
Together we can:
slow and stop progression of MS
understand more about prevention of MS
manage symptoms of MS
How can you help us stop MS in its tracks and halt progression?
The Stop MS Giving Club can transform lives
We're looking for extraordinary people like you who want to be part of this important journey in making medical history.
Together we can answer the unmet needs of people with MS.
Help us:
award PHD studentships to the next generation of researchers who'll work on the breakthroughs people with MS urgently need
fund our MS Tissue Bank at Imperial College helping researchers better understand MS damage
support the MS Register which revolutionises our understanding of MS
run the MS Clinical Trials network with our leading researchers
develop our Research Programme team who'll progress our world-class Stop MS Research programme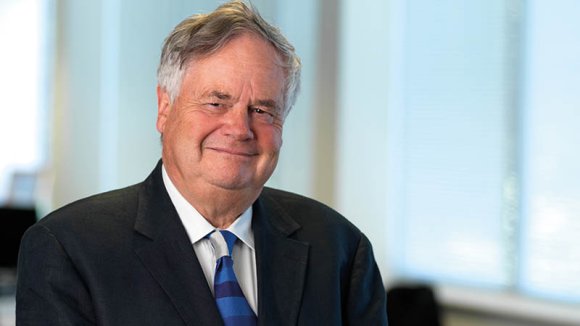 "Thanks to tremendous developments in medical research, today we have a unique opportunity to transform the treatment and management of MS. Incredible breakthroughs are on the horizon, but we need a dramatic increase in investment to make sure they happen."

Sir David Bell, Stop MS Pioneer Chairman
Stop MS Trailblazers
The Stop MS Trailblazers is a new initiative. It's aimed at our future philanthropists who pledge to donate £1,000 a year. Annual pledges really help us strategically plan for the future.
Stop MS Pioneers
The Stop MS Pioneers were set up in 2015 and are chaired by Sir David Bell. Our members give a minimum of £5,000 a year. The Stop MS Trailblazers and Stop MS Pioneers are invited to a selection of research-based events throughout the year. And they have the opportunity to meet face to face with key research colleagues at the MS Society Tissue Bank.
Stop MS Vanguards
The Stop MS Vanguards was set up last year to support the Stop MS Appeal. Joining the Stop MS Vanguards requires a pledge of £50,000 or more a year.
The Stop MS Vanguards are invited to drink receptions and dinners in London throughout the year. And they get access to round table discussions with senior members of the Stop MS Appeal Board and MS Society members of staff regarding the Appeal.
All members of the giving club will get updates on the Stop MS Appeal twice a year. And they'll be invited to our Annual Lecture, which usually takes place in June at the Royal College of Physicians. These lectures are highly informative and an excellent way to hear about some of the research you'll help to fund.
Meet some of our Giving Club members
Philanthropists helping stop MS
Jeffrey Azouz and Carol Sachs
Sir David and Lady Primrose Bell
Adam and Zoe Bennett
Barclays Bank
Benjamin F. and Susan Crane
CH&CO
Citibank
Equistone
Colin and Lucy Evans
Fenchurch Advisory Partners
Michael and Deborah Fiddy
Finecast
Nigel and Sarah Hammond
Rodger Hill
Tim Jones
Jacqueline and Bill Krarup
Andrew Lyndon and Vivien Joanne O'Connor
Ian Marchant
MiQ Digital
Mobsta
Monument Re
Peter Phillips
Phoenix Group
Nick Rabin
Richemont International
Sir Simon Robertson
Royal London Group
Stuart Secker
Ben Slater
Keith and Christine Swabey
The Marsden Family Charitable Trust
The Andor Charitable Trust
Vespa Capital
Dr Tony and Janie Watson
Sara Weller CBE
Dame Jacqueline Wilson
Mark Wood CBE
Break new ground
Become part of the Stop MS Giving Club and you'll meet the scientists leading MS research with opportunities like:
guided tours of our cutting-edge research facilities 
opportunities to network with other committed supporters at exclusive events like our annual Giving Club Reception and Stop MS Annual Lecture
breaking news alerts on MS Research developments