How do I pick the right DMT for my relapsing MS?
Our Research Network member Sarah Rees spoke to Dr Ana Manzano and Professor Helen Ford. They discussed designing an online disease modifying therapy (DMT) decision aid to support people with relapsing MS. 
Today, many of us with relapsing MS feel overwhelmed by the options for disease modifying treatments (DMTs). A number of new treatments have become available on the NHS in recent years. And clinical neurologists like Professor Helen Ford recognise how challenging choosing a treatment can be. It's difficult for people to weigh up the risks and benefits and know which DMT is 'best' for them. Helen was one of the consultant clinicians on a project to tackle this.
Starting, switching, or stopping?
The project was funded by the MS Society and led by Dr Ana Manzano at the University of Leeds. Their online tool helps people with relapsing MS make decisions about starting, switching or stopping DMTs throughout their MS journey.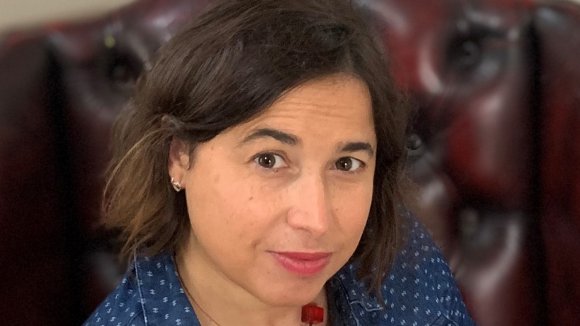 There's certainly no shortage of information on DMTs, but sometimes that doesn't help. People with MS told us it's overwhelming, especially when newly diagnosed.

Dr Ana Manzano
The tool explains the advantages and disadvantages of the treatment options in a simple and neutral way. It also asks a series of questions to help decide which advantages and disadvantages are most important to each individual.
Lifestyle matters
The team spoke to people with MS and carried out a survey through the UK MS Register to help design the tool. The decision aid isn't prescriptive and doesn't tell you which DMT you should take. Instead, it's uniquely designed to help you choose which one you think will suit you best.
"It's not just a case of choosing the most effective treatment. I was surprised how important lifestyle was, 'will I remember to take a pill? Can I have a day off work to attend my infusion appointment?'" Ana explains. "Clinicians tend to focus on the risk of side effects, while people with MS may worry about the practicalities of a treatment. A headache from a tablet might stop them getting their children ready for school in the morning. Lots of people asked, 'will this impact my fertility?' So there's a section on DMTs, conception and pregnancy too."
Everyone with MS is different
The research also highlights that people with MS are a broad demographic. "We met people from different educational backgrounds or income levels, people living in difficult home circumstances or dealing with other issues, alongside having relapsing MS," says Helen. "We need to be inclusive with the decision aid. People have other things going on in their lives so it needs to serve everyone."
Helen noted how useful the tool would be to her work in the clinic with patients.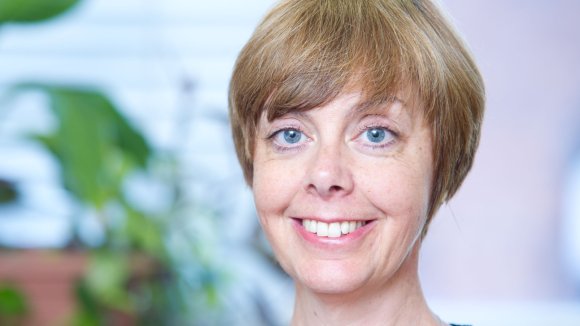 I always encourage patients to go away and reflect on the DMT options before making a decision. This tool would be a great way for them to do that in their own environment, or we could do it together during the appointment. I will definitely be mentioning it from now on!

Professor Helen Ford
Working together to enhance medical research
Ana and Helen both agreed the project had been fascinating. And they learnt a lot about what's important to people with MS when choosing a DMT. They also welcomed working alongside people with different expertise on the project. Ana says: "I come from a public policy background. But working alongside neurologists and scientists as well as people with MS made this project so much more thorough. That's how medical research should be."
For now the tool is focused on relapsing MS due to the amount of DMT options available. It will be updated when new treatments are licensed. Hopefully something similar will be designed for people with progressive MS as more treatments become available.
Check out the decision aid for yourselfRead more about treatments and therapies for MS