#BehindTheTrials: comparing treatment approaches for people newly diagnosed with MS
Is it better to start with highly intensive MS treatment straight after diagnosis? It's a question on many a neurologist's lips and something the DELIVER-MS trial hopes to answer. We spoke to three people involved in the trial to find out what this means.
DELIVER-MS will compare two treatment approaches for MS:
Starting off with a less intensive disease modifying therapy (DMT) including oral MS medications, with a lower risk of side effects, and only moving up to something stronger if needed (called an escalation approach). Or,
Using the most highly intensive DMT from diagnosis.
People taking part can either be randomly put into one of these groups, or they can choose which approach they'd prefer. They'll all be able to choose their own DMT with their neurologist so the trial mimics a real-life clinic.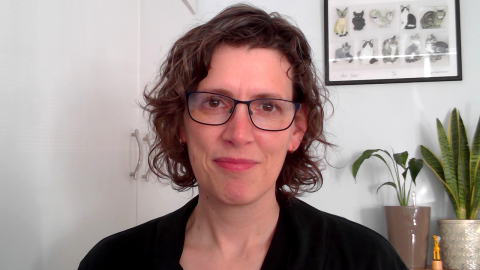 "The choice this trial offers is really friendly from a patient perspective"
Gwen Covey-Crump, patient advisor
"When you're diagnosed with MS, you don't know how slowly or how quickly you're going to progress. You get an offer of a very safe, but potentially less effective drug, or a less safe but highly effective drug. For some people, it might be straightforward, but to me, that's an impossible decision to make.
So in 2012 when I helped the MS Society decide their top 10 research priorities, I wanted to make sure this was addressed. Does early treatment with highly intensive DMTs improve how your MS develops long-term? DELIVER-MS is an outcome of that.
I've enjoyed being involved in shaping the trial from the start. I remember thinking it had a very novel approach. The choice DELIVER-MS offers is really friendly from a patient perspective. The thought of being randomised in a trial, so not deciding which treatment approach I'd have, would have been very scary to me, especially when I was initially diagnosed.
There's a lot of variation in the treatment people with MS get, and some people aren't getting the treatment approach they would prefer. I'm hoping that problem won't exist anymore."
"We want DELIVER-MS to provide clarity and consistency"
Dr Daniel Ontaneda, neurologist and trial co-lead
"When I see my MS patients, I realise there are a lot of problems we don't have solutions for yet, and it pushes me to be excited about research and try to find answers.
When the most highly effective DMTs were first developed over 15 years ago, you were exchanging safety for stronger effect. But we've developed safer ways of using highly effective medications and newer safer medications since then. So, the question is, should we just be using these from the start?
Deciding whether to treat intensively or conservatively, and then choosing between so many approved medications is very complicated. Each neurologist will have a preferred treatment. We want DELIVER-MS to provide clarity and consistency to help you and your neurologists pick your first DMT.
If we find highly effective therapies work better, we're hoping the results might bring down the barriers to accessing them earlier on for more people."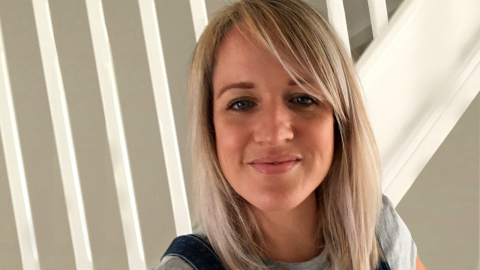 "When my neurologist told me about DELIVER-MS, it seemed like a no-brainer"
Lucy, trial participant
"I didn't take anyone to my diagnosis because I genuinely thought there was nothing wrong with me! So it kind of hit me out of the blue. I don't tend to worry about the condition at all, but if you were to ask me what my biggest fear is, it's that of sight loss. 
When my neurologist told me about the DELIVER-MS study, it seemed like a sensible idea to take part. I get more MRI scans than I would under the NHS, and regular appointments with my MS nurse, Cynthia. The overall contact and care is regular and reassuring. Why wouldn't you sign up for that? 
These kind of trials will hopefully help people like me to continue to live a normal life.
Are you newly diagnosed (within 5 years) and about to start treatment?