Write or update your will for free
Making your will can be simple, but if you're not sure where to start, we're here for you.
Free will writing service
We understand how important it is to have an up-to-date will. But we know that a surprising number of people in the UK haven't yet prepared a will, or have wills that are now invalid.
To help we've teamed up with some trusted will-writing providers. They can help make writing or updating a legally-binding will as easy as possible for our supporters. And you can get peace of mind, knowing you're in safe hands.
We have a wide range of free will writing services to suit your needs. We're working with the National Free Wills Network, Guardian Angel and The Goodwill Partnership. So you can choose to write your will for free by:
visiting a solicitor local to you
using an online service
speaking to an adviser over the phone 
arranging a visit in your own home
There's no obligation to include a gift to us in your will if you use any of our free will writing services. But we hope that, after taking care of your loved ones, you'll consider including a gift that will transform the future of everyone affected by MS.
Write or update your will for free with a local solicitor
The National Free Wills Network 
The National Free Wills Network will help you to make or update a simple will with a face-to-face visit with a solicitor.
This service is available throughout the UK.
To request a National Free Wills Network pack, call us on 020 8438 0828 or email [email protected] with your full name, telephone number and address. The pack will include details of local solicitors who will write a simple will for you, for free.
We'll pass your details on to the National Free Wills Network, who will contact you within 2 weeks.
Free online will writing
Guardian Angel
We know it's not always practical to visit a solicitor to make your will. That's why we've partnered with Guardian Angel, so you can write your will online for free. All wills are checked by their legal team, who will also be on hand if you have any questions.
If you live in England and Wales, you can claim your free will online by visiting the Guardian Angel website and simply using the voucher code: MSSFREE.
Visit the Guardian Angel website
If you live in Scotland or Northern Ireland, or if you'd prefer to make your will by phone, please call 0800 773 4014. You can also arrange a face-to-face appointment by phone. Just quote 'MS Society' when using the phone service.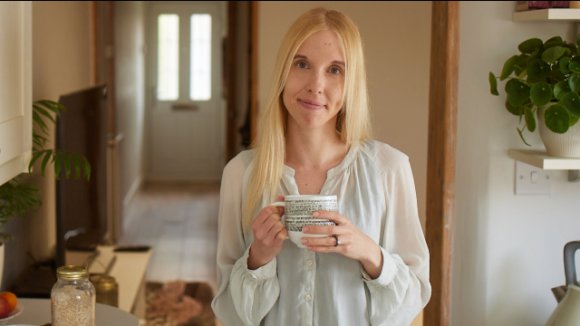 For me, stopping MS would mean living life without worrying what my MS plans to do next.

Heather, who lives with relapsing MS
Write or update your will for free from the comfort of your own home
The Goodwill Partnership 
Take the hassle out of writing a will. The Goodwill Partnership can provide a face-to-face solicitor-written will from the comfort of your own home or by telephone, at no cost to yourself.
They'll arrange for a trained counsellor to visit you at home. They'll take your will instructions at a time convenient to you, whether that's daytime, evening, or weekends.
The will is then checked and provided by a panel firm of solicitors.
This service is only available in England and Wales.
To book an appointment, you can call The Goodwill Partnership direct on 01492 510 340 or you can email us at [email protected]. If you're emailing us, please include your full name, address and phone number. We'll pass on your contact details so they can arrange to call you to make an appointment.
For more information about this service visit The Goodwill Partnership website.
Contact us
If you'd like to speak to a member of our team confidentially about making your will, or any of our will writing services offered, please call Ilkay on 020 8438 0828 or email [email protected].
You're the driving force behind our work today - You can take us even further tomorrow.