We're proud to work with so many talented, passionate and high-profile supporters, who volunteer their time and energy to help stop MS.
Our MS Society Ambassadors are just a small representation of our wonderful volunteers. They raise vital funds, galvanise public support for our campaigns and use their influence to spread the word about MS in the media, helping us reach a wider audience.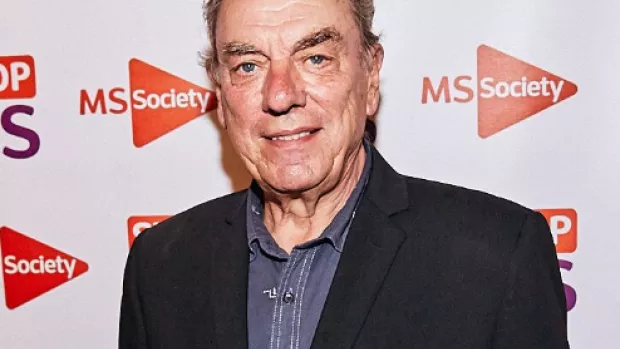 Alun Armstrong
Alun is a stage and screen actor whose sister Elaine has MS. He's supported his sister's local MS Society group for many years. Alun's support also includes presenting at the MS Society Awards, helping us campaign to scrap the Personal Independence Payment (PIP) 20 metre rule, and supporting the Stop MS Appeal through the Stop MS Pioneers programme.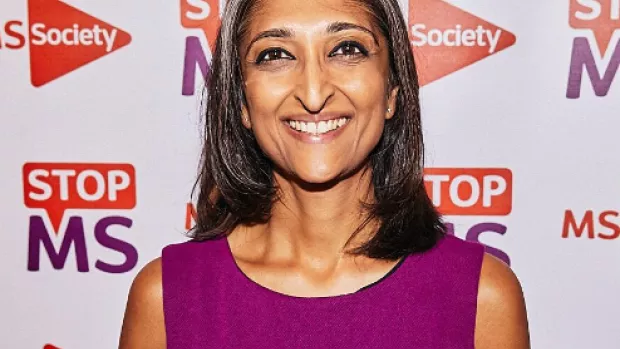 Trishna Bharadia
Trishna was named 'Volunteer of the Year' at the MS Society Awards in 2013 for her work with support group Asian MS. She regularly shares her experience of MS in media interviews, blogs and as part of our campaigns. Trishna is a Stop MS Champion and performs Zumba warm up sessions with her sister Anisha at our MS Walk events! In 2015 Trishna was one of 6 people chosen to compete on BBC One's 'The People's Strictly' Comic Relief special.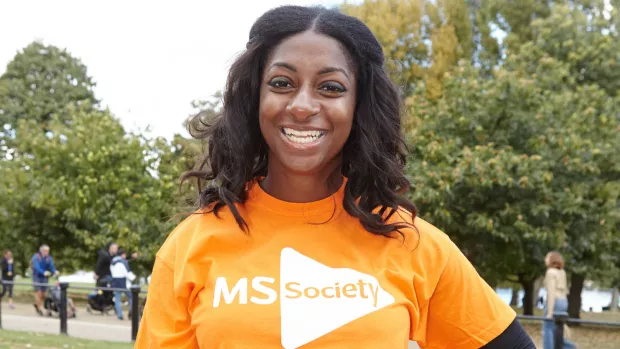 Kadeena Cox OBE
Kadeena is a Paralympic sprinter and cyclist. In 2016, she became the first British Paralympian since 1984 to win gold medals in multiple sports at the same Games. Kadeena was named 'Inspiration of the Year' at the MS Society Awards 2017 and has since used her success to help raise awareness of MS in the media, supported our campaigns and presented a training video to inspire our MS Superstars.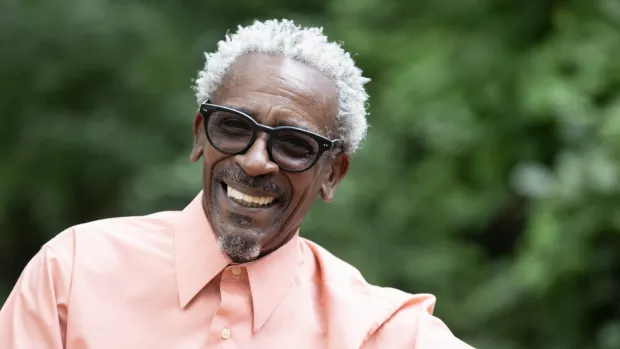 Junior Giscombe
Junior Giscombe is an soul music singer whose partner Nardia and daughter Jenique lived with MS. Junior has attended our events and given interviews to raise awareness of MS, and has sung at our carol concert. He shared Jenique's story in a video to raise awareness of our Stop MS appeal.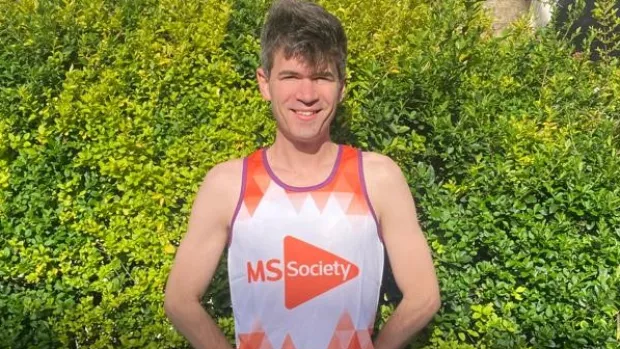 Ivo Graham
Ivo is a stand-up comedian and writer whose mum Emma lives with MS. Ivo is a keen runner who's raised funds by taking part in the London and Brighton Marathons. He's also hosted a number of fundraising comedy shows at London's famous Comedy Store, and was one of the stars of our award-winning Team Stop MS film.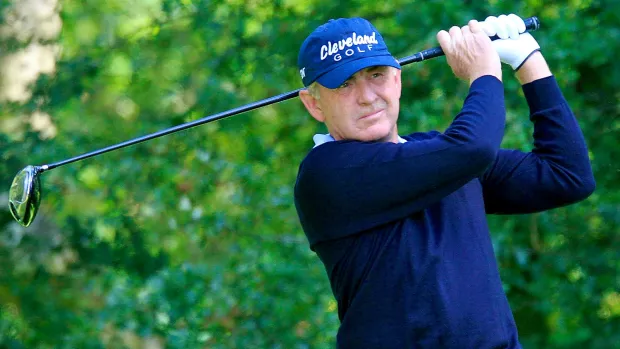 Tony Johnstone
Tony is a golfer and Sky Sports commentator who has MS. Tony has shared his experience of MS and his participation in the clinical trial for alemtuzumab (Lemtrada) in many media interviews to raise awareness of MS research and the Stop MS Appeal. Tony is also the face of our fundraising through golf, and has raised significant funds for our work through the golfing world.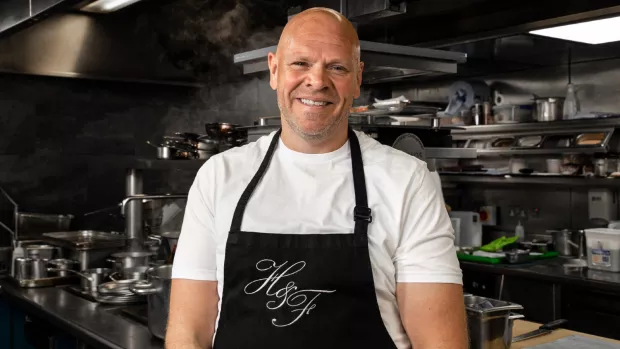 Tom Kerridge
Tom is a TV chef, restaurateur and campaigner. He's spoken publicly about growing up with a father who had MS and the devastating impact it had on his family. Tom's supported us for many years. Tom also presented our BBC Lifeline Appeal last year.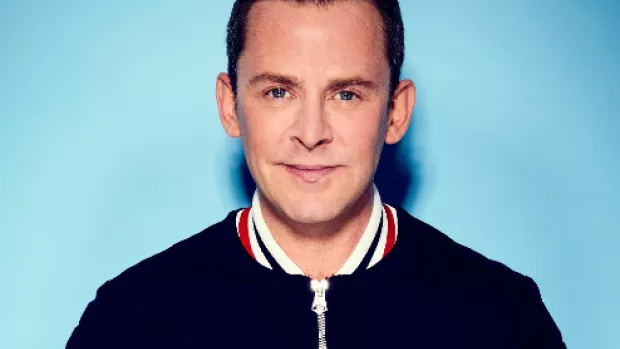 Scott Mills
BBC Radio 2 DJ and broadcaster Scott Mills' mum Sandra and his friend Beccy both have MS. Scott has given many interviews on TV and in the press to help people understand what living with MS means. Scott has hosted several MS Society Awards events, ran half marathons for us, was the face of Cake Break with his mum and hosted our online quiz during lockdown.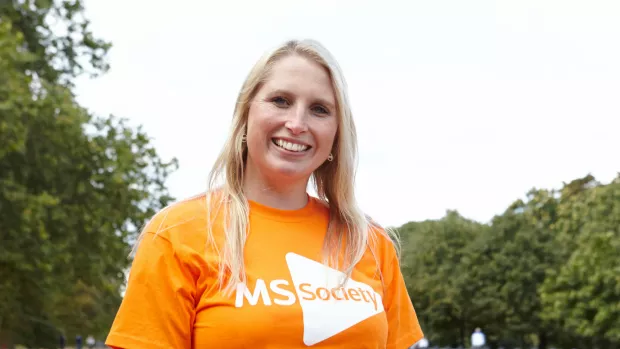 Stephanie Millward MBE
Stephanie is a Paralympic swimmer who was diagnosed with MS at age 17. She was named 'Inspiration of the Year' at the MS Society Awards in 2012 after her success at the London Paralympics. Stephanie has since achieved her dream by winning two gold medals at the Rio Paralympics in 2016. She's shared her story to raise awareness of MS at events, in the media and with her autobiography 'Paying the Price'.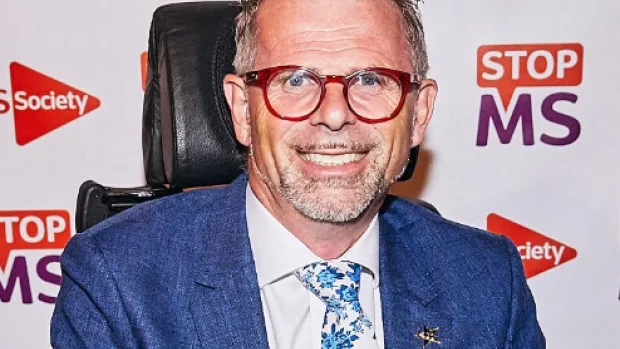 Stuart Nixon MBE
Stuart is a former MS Society Trustee and Vice-Chair. Stuart has volunteered for the MS Society for many years, and was recognised with an MBE in 2014. Stuart inspired our annual MS Walk event with Stu Steps Up, a 60km walk which wheelchair user Stuart completed with the aid of a specially adapted walking frame in 2013. Later that year, Stuart was awarded 'Lifetime Achievement' at the MS Society Awards. Stuart also helps shape our research work and Stop MS Appeal as co-chair of our Research Strategy Committee.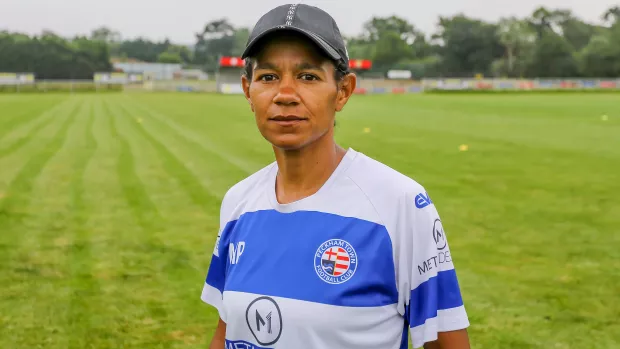 Mary Phillip
Mary is a former international footballer. She was diagnosed with relapsing MS in 2017. Mary played for Arsenal, Chelsea, Fulham and Millwall, and made history as the first Black woman to captain the England women's team. Mary's a volunteer manager for her local club, Peckham Town FC. And she led the team to win The London Senior Trophy in 2020. It was the first cup to be won by a men's senior team managed by a woman. Mary is passionate about exercise and champions our Staying Active programme.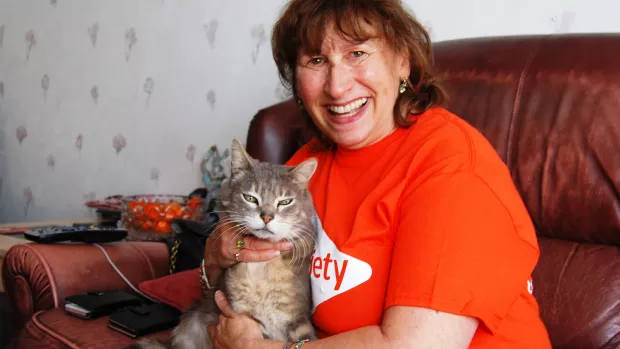 Janis Winehouse
Janis is the mother of singer Amy Winehouse, and has lived with MS for nearly 40 years. She helps raise awareness of MS in the media and shares her positive attitude to living well with MS at MS Society Group events around the country. Janis comes to every MS Walk, brightening up the route with her smiles. She supports young people affected by MS with grants from The Amy Winehouse Foundation and even gave a cookery demonstration at MS Life! We recognised Janis' volunteering in 2017 with a Shining Star award.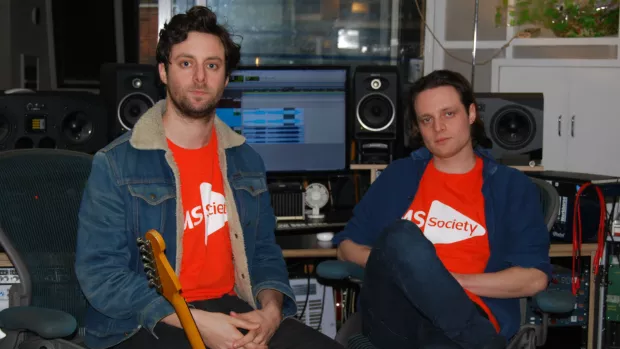 Felix and Hugo White
Felix and Hugo are brothers, best known as musicians with their former band The Maccabees. Their mother lived with MS throughout their childhood, and Felix and Hugo have shared their experience in interviews to raise awareness of how MS affected their family. Felix and Hugo have raised funds at The Maccabees and Tailenders live shows and taken time to meet young people living with MS backstage.