Celebrate and fundraise
Celebrate your birthdays, weddings and other special days with us, and raise money to stop MS along the way.
How to order
We'd love to be part of your special day. Whether it's wedding favours, pin badges for a birthday party or collection boxes to go at the bar – we've got everything you need to fundraise.
We ask for a suggested donation of £1 for each item, or £2 for the gold pin badges. If you have any questions or want some help, just fill in the form and add the extra details at the end. See what we've got on offer below, and click the Order Now button to get started organising your big day!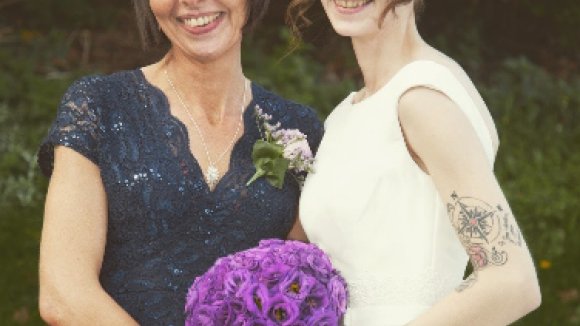 Thank you so much for the wedding favours. Everyone wore them with pride. My mum didn't even know if she was going to be able to get to the wedding but she made it. We did this to honour her and for all she does.

Jessica