Membership developments
We have a membership of around 26,000 people, but many more people are affected by MS in the UK.
We've proposed that we grow our community by transforming our membership offer. We'll reduce barriers so more people see us as relevant and want to engage with us.
Our members unanimously agreed, and so we've set to work developing a new model which we'll be launching in 2021.
What you'll get from our new offer
You'll feel part of a wider MS community, where you have access to support and information.
You'll have the opportunity to meet others living with MS and form relationships, either through our local groups or virtually.
You'll have the tools to make the most of vital peer to peer relationships and be part of a wider network.
Why we're evolving our membership offer
Our research with the MS community, including our members, showed us we need to change our current membership model to appeal to a wider audience.
We've learnt from other charities who face the same challenges as us. After they modernised their membership they were able to reach more of their community.
We want to reach as many people as possible, to support them in their MS journey.
We want to offer an new personalised online experience which provides you with the most relevant and up-to-date information .
We'll have simpler governance processes, while still keeping our democratic principles.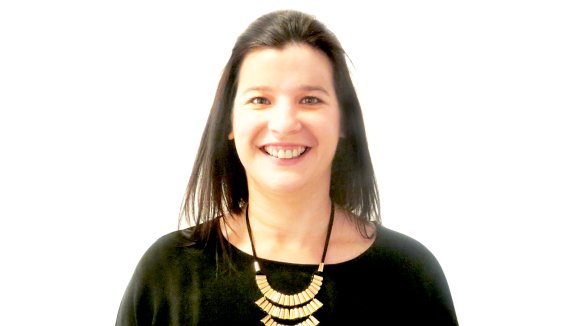 For me, the reasons why we want to make this change are clear: it's about building our community, having a bigger voice and making more impact. It will allow people to be involved in the way they want to be.

Catherine Doran, our Northern Ireland Council Chair
What's changing?
You can sign up to be a member for free
Right now members pay an annual fee of £5 to join. And we send them three editions of MS Matters magazine a year.
Under the new offer, membership will be free. But if you'd like a printed edition of MS Matters you'll need to pay £5. This covers the cost of printing and distribution. MS Matters will still be available online for free.
When new members sign up, we hope they'll continue to donate to support our vital work.
If you're a member and the resolution is passed at the AGM, and you'd no longer like to receive your copy of MS Matters, please let us know. If we don't hear from you, we'll assume you'll be happy to change your membership to a subscription for MS Matters and you'll continue to pay £5.
If you'd like to cancel your  direct debit you can call our Supporter Services Team on 0300 500 8084 before your annual direct debit is taken. Likewise if you are a member who has chosen not to receive your copy of MS Matters then your existing direct debit will be converted into donation unless you contact our Supporter Services Team.
We'll still put you in touch with your nearest local group
This remains the same. As soon as you sign up to become a member your details will be sent to your local group who will be in touch. You can opt out if this isn't something you aren't interested in.
Information tailored to your needs
you'll get access to a new log-in area on our website, which will provide you with tailored information based on where you are in your MS journey.
Your say in what we do is still important
Right now our legal members can vote at our Annual General Meeting (AGM) to elect our trustees and have their say on strategic decisions. That won't change.
We're proposing that current legal responsibilities are transferred from our members to trustees and National Council chairs. The proposed new governance structure will help us to reduce costs and simplify processes while making sure you still get to have a say.
If you choose to become part of our new electorate you'll still be able to elect new trustees to the Board, and vote on matters of strategic importance.
Our democratic principles will be the same under the new model. We'll always work with and listen to our MS community, so your voices guide how we operate as an organisation.
All members are being asked to vote on the proposed change to our legal structure at this year's AGM through a special resolution to adopt a new Articles of Association (our constitution). Read more about our AGM
We want to hear from you in the meantime
If you have any questions about the changes to membership and what they might mean to you, please email [email protected]. A member of the team will be more than happy to help.