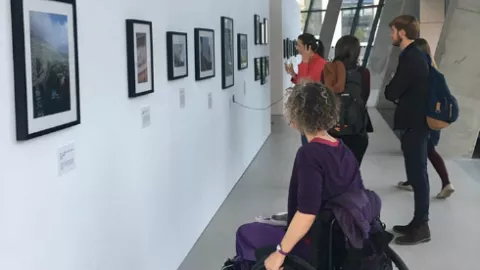 Understanding what it means to be an LGBT person with MS
Periklis is a PhD candidate in psychology exploring the experience of LGBT people living with MS. Read on to find out how he's raising awareness of MS and making a difference for LGBT communities.
I have loved ones with MS and I know it can impact many aspects of your life, including your mental health and your identity. But what does that mean for members of the lesbian, gay, bisexual, trans and queer communities?
I've always been interested in chronic and neurological conditions – especially in marginalised groups, such as the LGBT communities. They're underexplored in the health and psychology sphere, so for my PhD project I decided to learn more about living as an LGBT person with MS.
I wanted to understand how the two identities – one as a person with MS and one as an LGBT person – crossed over. How does it affect day to day life? And how does it affect relationships?
Read more about MS and disability in the LGBTQ+ community
Gathering stories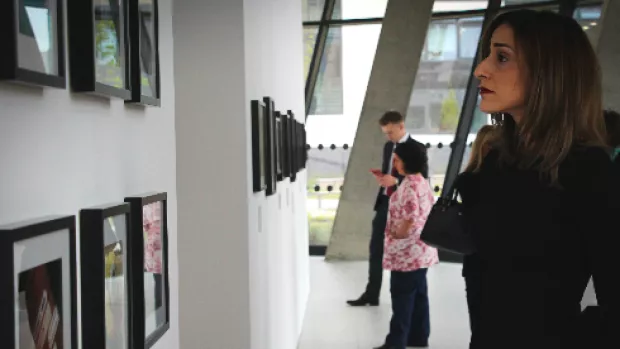 Through my research, I wanted to make sense of it all and give LGBT people with MS a voice.
So I reached out to members of the lesbian, gay, bisexual, trans and queer communities from all over the world. I spoke to people aged from 18 to 63 who have relapsing, primary progressive and secondary progressive MS.
To understand their experiences, we had long interviews where we spoke about everything from sexual identity and diagnosis, to the impact of MS on relationships.
I also asked people to take or bring photos that represented what MS means to them as LGBT people. The majority chose to take photos and I gathered 50 hours of interviews and 180 photos.
People took photos of everything, from staircases, pets and disabled toilets to moments of love, affection and growth.
Here are a couple of them:
What MS means as LGBT people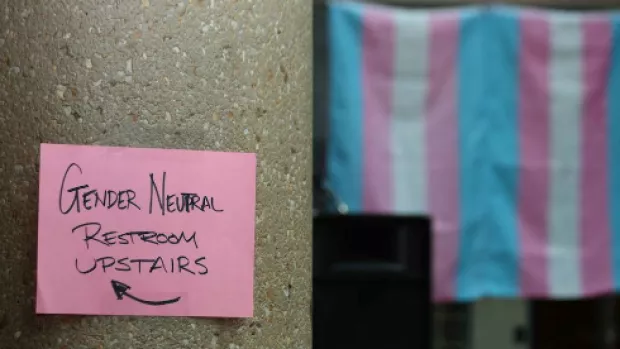 That was in the trans Pride. I saw that and it was GREAT that they thought to designate some of the restrooms as gender neutral, but, there are people like me who have difficulties in walking upstairs!
On one hand, oh, that's great, being on the LGBT site, but having something like MS doesn't help me that much!
John - trans man, US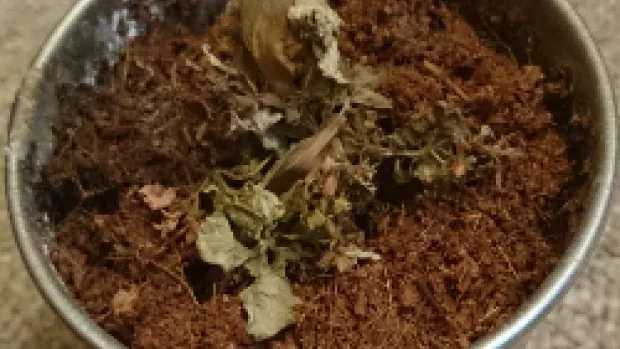 This is linked to my neurologist appointment. One year on from my diagnosis I had my one year review. In a way I was looking forward to it because I had a lot of questions. He wasn't really interested, it was the biggest waste of time.
The minute I came into my flat, and saw this plant, I felt that's how I felt. Because the appointment had lots of potential. It could've blossomed.
Linking it with LGBT things I was with my partner and he said, is this your friend? Assumed that because she is a woman, she couldn't have possibly been my actual fiancé. So I said this is my fiancé and he looked mortified!
Laurel - gay woman, UK
Sharing the stories
The people who took part in my research are the experts – in their lives and their experiences. I wanted to share their stories and provide a platform for their voices to be heard.
So I held a photo exhibition that would let visitors explore and understand their experiences. I also wanted to give the participants an opportunity to talk directly to the audience about their lives.
We displayed 42 photos and had two short talks from those involved in my research. Three people also made videos specifically for the event.
> Watch people talk about what it's like for them as an LGBT person living with MS
Visitors looked around the exhibition before and after the presentations, and we had a Q&A session to discuss the different perspectives.
The event went well, and people told me it was "eye-opening" and had made a difference to them.
I received lots of great feedback and one person even said: "You've actually made me proud to be gay and living with MS."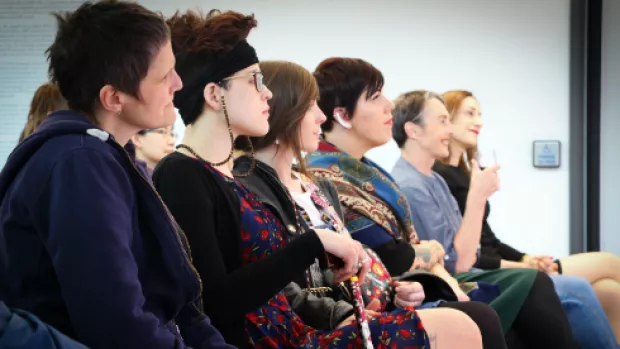 What I found
My research so far has found that LGBT people with MS face difficulties in several ways.
As people with an often hidden condition, they face challenges because of their disability. But at the same time, being a "minority within a minority" causes more discrimination. One participant referred to it as "a double whammy!"
The two identities can cause concerns about dating and relationships too. One person said that as an LGBT person "you feel your dating pool was smaller and with MS microscopic!"
This all means it's important to raise awareness of LGBT people with MS, within the LGBT communities, the MS community and society in general. And that is one of the goals of this project.
There's still work to be done, but I hope my research has made a start.
I would like to thank everyone who took part in the study. Your life stories not only made me understand the topic better, but they've also influenced and changed me profoundly. And for that, I am forever grateful.
Find out more about Periklis' research project on the LGBT Multiple Sclerosis website