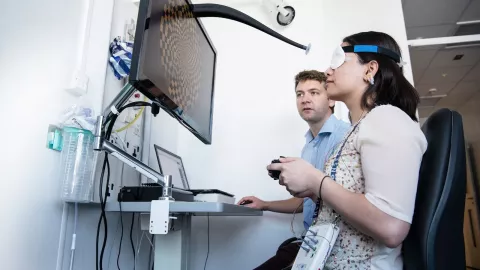 The myelin repair trial which could help shape future treatment strategies
Dr Nick Cunniffe is a clinical lecturer in Neurology at the University of Cambridge. He's leading a clinical trial investigating myelin repair. He told us about his experience as an MS researcher and his hopes for the future of research. 
This is a really exciting time to be working in clinical MS research. Our teams at the Cambridge Centre for Myelin Repair have identified potential myelin repair therapies for people with MS. We are now testing these in clinical trials.
It is my ambition to contribute to a world where people are not affected by their MS. I grow increasingly sure that a myelin repair therapy is part of the solution.
Remyelination clinical trial
Alongside Professor Alasdair Coles, I am leading a new trial testing two drugs in combination to see if they can kickstart the body's natural myelin repair process. Metformin and clemastine have shown promise in the lab for their effects on promoting myelin regeneration. It's now the job of researchers like me to see if combining them could provide a safe and effective treatment for people living with MS.
Read about Annabelle, the first person to join the trial
I'd like our research in Cambridge to help answer some of the big questions in MS research.
Which drug, or drugs, should be used for myelin repair?
When should they be given?
Who will benefit from them the most?
How should we use them alongside anti-inflammatory DMTs?
I feel confident that a remyelination treatment is near, and that this will be an effective way of reducing disability in people with MS.
Connecting with the community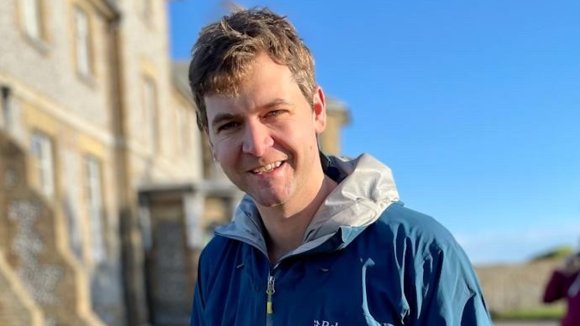 The best thing about being a clinical MS researcher is the opportunity to collaborate with people affected by MS. I really feel like researchers and our trial participants are all working together.
Our discoveries will help shape future treatment strategies. I'm highly motivated to keep driving this research forward in the hope of helping as many people affected by MS as possible.
I feel so grateful for the support people with MS have given to our research. It's brilliant that people recognise the importance of our research in myelin repair. I'm personally very thankful for the countless individuals who have supported the MS Society to allow us to do this work.
Will you help us make the connections to stop MS?
We're making real progress in all areas of myelin repair research. Will you donate today to help us continue to build the connections between MS, its causes, and how we can stop it?