Delivering cognitive rehabilitation to people with MS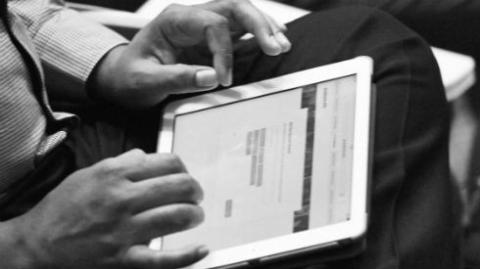 Lead researcher:

Professor Avril Drummond

Based at:

University of Nottingham

MS Society funding:

£64,777

Status:

Complete
Cognitive processes like memory, decision making and concentration can be affected in people with MS. But there are few effective treatments available for these often distressing symptoms.
This project will explore cognitive rehabilitation.
What happens in the project?
Researchers will conduct a review of the published research to date, and carry out a national survey of cognition rehabilitation services across the country. Then, to learn more about people's perceptions and experiences of receiving cognitive rehabilitation therapy, researchers will interview people with MS taking part in the CRAMMS trial (Cognitive rehabilitation for attention and memory in people with MS).
The CRAMMS trial aims to test whether a group cognitive rehabilitation programme can result in improved quality of life, and this project will form a component of the trial.
How will it help people with MS?
This study will directly contribute towards the development of a therapy that could help people experiencing problems with cognitive processes such as memory and concentration
The difference you can make
Cognitive problems are an invisible but often very worrying symptom for people with MS. It's crucial that we find more effective ways to improve cognitive rehabilitation services to ensure that people with MS get the best care possible.