My MS, My Way: Tayside
My MS, My Way: Tayside launched on Monday 3 June 2019 and will run until December 2021. We're here to give you information and emotional support from the point you're diagnosed with MS
If you've just been diagnosed, you may be going through a range of emotions. You'll probably have lots of questions.  If you've been living with MS for some time or you live with or care for someone with MS you may find you're looking for guidance and information. We're here to support you – you're not alone. 
You can find out more by calling us on 01382 938082 or emailing us at [email protected].
Explore the My MS My Way Tayside services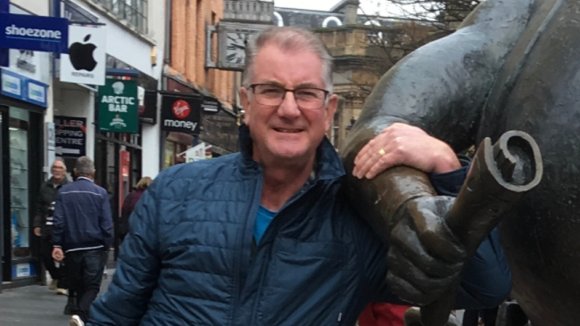 Walking into the ward that says MS can feel like a huge shock, peer support can help to put that in perspective.

Clive, living with MS
Get involved
My MS, My Way volunteers play a vital role in helping deliver this project, from providing support facilitating online wellbeing events to sharing their experiences as a Peer Support Volunteer.
Could you volunteer with the project?
Apply to be a Peer Support Volunteer
It's exciting to be part of a project that will hopefully make people's journey with MS easier, and their families.

Yvette McAngus, Chair of the MS Therapy Centre Tayside, lives with MS and helped shape the service.
The My MS, My Way project is run in partnership with the MS Therapy Centre Tayside and is funded by the National Lottery Community Fund and the NHS Tayside Community Innovation Fund.