#BehindTheTrials: the people who want to get MS-STAT2 over the line
Clinical trials are key to finding treatments for everyone with MS. And although we often focus on the drugs being tested, it's the people involved who really make these trials happen.
In the next instalment of our #BehindTheTrials series, we catch up with three people working to make the MS-STAT2 trial a success as it nears its recruitment goal.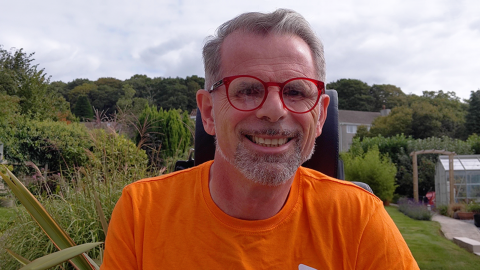 "I'm committed to helping create a different future"
Stuart Nixon, patient advisor and MS Society Ambassador
"In my mind's eye, I can still see my mum and me sitting in a consultant's office when I was 18 and being told 'Stuart, you've got MS'. I waited for the second half of the sentence - 'and this what we're going to do about it'. But in 1980 there was no second half. 
Since then, I've been committed to helping create a different future. So someone who sits in that office will hear: 'MS isn't going to affect your life enormously. Take these tablets and that'll stop any effects of MS.'
That's why I got involved in shaping MS-STAT2. It's been a fabulous project to be involved in. I'm never going to have the scientific expertise the team do, but my lived experience of MS complements their perspective.
We're almost there with our recruitment. But we still need a few more participants to join us in finding out if simvastatin can make a difference to people with secondary progressive MS. I know some of us are thinking, I can't sign up for a trial at the moment, I need to stay safe at home. But now the vaccine roll-out is going so well and hospitals taking extra precautions with PPE and social distancing, I really believe people can start coming back into hospitals with confidence.
MS is unpredictable and can sometimes take control. Getting involved in research gives us a chance to take that control back."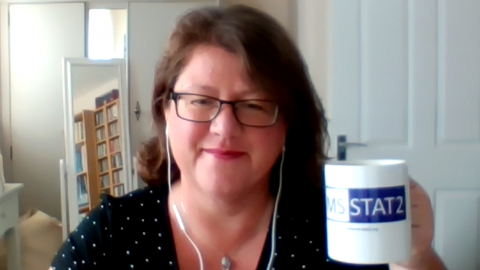 "Our trial participants are part of a real community"
Libby Jarman, research physiotherapist at the trial's Southampton site
"Once someone gets a diagnosis of progressive MS, it can feel like they've been abandoned. Because they might not be taking any disease modifying therapies (DMTs), they don't see neurologists or other clinicians as often. To be able to plug that gap even a little bit is great.
Our participants are part of a real community - a group of people who are all in the same boat. People develop friendships through the trial and a sense of pride in being part of something bigger. When MS-STAT2 was on the BBC before Christmas, we were all so excited that "our trial" was on TV.
I feel really, really passionately about the people taking part. I've worked with them and been part of their journey for years. I'm emotionally invested. Given what's happened over the past year, it's all hands to the pump now to make sure we can get the rest of participants we need to make sure the trial a success."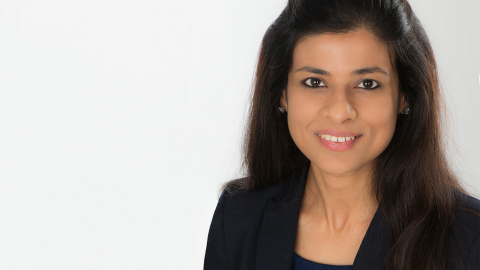 "I want to see an explosion in DMTs for progressive MS"
Dr Tarunya Arun, neurologist leading the trial's Coventry site
"For me, the most important thing is that participants feel completely comfortable taking part in a trial. I say to people in my clinics, there's no compulsion for you to get involved right now, but the information is there for you to mull over with your family. A great thing about MS-STAT2 is it's testing simvastatin which is a well-known drug, so I think people feel less apprehensive.
The more trials we have, the more hope we have for future treatments. I want to see an explosion in DMTs for progressive MS like we've seen in relapsing MS over the last few decades.
At Coventry we're a small team, but a very dedicated one. All through COVID-19, we've never forgotten our trial participants. We've constantly kept everyone in the loop and adapted so the trial can continue. For the months where we couldn't see participants in person, we carried on speaking to people on the phone. Every single person has given a 110% to make it happen."