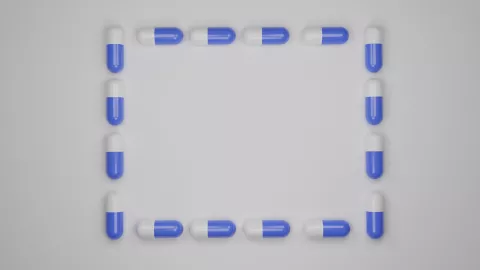 "We have the wonderful participants to thank" – Simvastatin trial completes recruitment
The 964th person with MS has now joined the MS-STAT2 trial. So Professor Jeremy Chataway and his team have met their recruitment goal and we should have the results in 2025. 
MS-STAT2 is investigating whether cholesterol-lowering drug simvastatin slows disability progression in secondary progressive MS. It's a phase 3 trial. So it's the final, definitive stage of testing following positive smaller trials.
With recruitment finishing, we're a step closer to knowing whether simvastatin could be the first treatment for people with progressive MS that protects nerves from damage in MS.
What does recruitment closing mean?
Completing recruitment means the team have all the people they need taking part. So they won't be asking anyone new to join the trial.
It's fantastic news and a really important milestone. Without enough people taking part in the trial, the team wouldn't be able to show whether simvastatin slows progression.
It also means MS-STAT2 is now the largest ever progressive MS trial not run by a commercial company. And this is in spite of COVID-19 forcing recruitment to pause for months.
What are the next steps for the trial?
Everyone stays part of the trial for at least three years. This is because progressive MS usually gets worse gradually. So there needs to be enough time to see whether the speed of worsening is different in the people taking simvastatin to the people taking the placebo.
Once all the participants have been in the trial for at least three years, the team will share the initial results.
Professor Jeremy Chataway, Chief Investigator of the MS-STAT2 trial, says: 
"We are delighted to have completed recruitment for MS-STAT2, a landmark trial for people living with secondary progressive MS. If successful, the trial could lead to a common, affordable statin becoming the first ever MS treatment to protect nerves.
"Recruiting almost 1,000 participants is an incredible achievement, especially as the pandemic halted recruitment for months, and many staff – including myself – were diverted to frontline NHS duties. We have the wonderful participants to thank in helping us reach this milestone and for committing to at least three years on the trial. We're looking forward to sharing the results in 2025."
Dr Emma Gray, our Assistant Director of Research says:
"Recruiting 964 participants to the MS-STAT2 trial is a really impressive MS research milestone, and we are grateful to each and every one of them for committing their time and energy to the trial. While a few treatments for early progressive MS are beginning to emerge, there are still thousands of people who have no treatment options – this trial gives our community another reason to hope.
"There's still a way to go, but thanks to everyone involved, we're on track to know by 2025 whether simvastatin could become the first neuroprotective MS treatment."
Can I take part in other research for progressive MS?
If you weren't able to join MS-STAT2, there are other research studies for primary and secondary progressive MS both open now and coming soon.
For example, we don't fully understand yet how simvastatin might work to slow progression. But researchers think it could be to do with the amount of blood flow to the nerves. The MS-OPT trial is hoping to get a better understanding of this, so the knowledge can be used to develop other new treatments.
The team is using advanced MRI techniques to look at the brains of people with primary or secondary progressive MS taking simvastatin. They're recruiting 40 people at University College London to take part. You can email the MS-OPT team for more information about taking part.