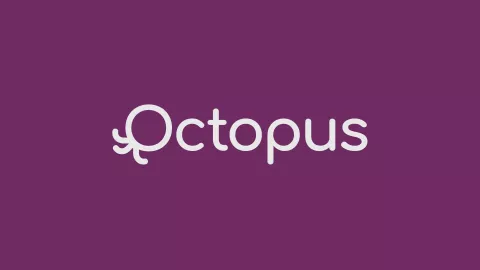 Introducing Octopus – the world's first multi-arm, multi-stage trial for MS
We're pleased to introduce Octopus - our revolutionary, multi-arm, multi-stage trial that will transform the way we test treatments for progressive MS.
There are now over a dozen licensed disease modifying therapies (DMTs) for people with relapsing MS, and some emerging for early active progressive MS. But to help people at every stage of MS, we need to stop MS from progressing.
Currently, all available DMTs target the immune system. To truly stop MS getting worse, we also need treatments that protect nerves from damage and repair lost myelin.
Now, after years of planning, our ambition to speed up clinical trials for progressive MS is becoming a reality. With recruitment starting later this year, Octopus will provide a smarter way of testing potential MS drugs. This could deliver life-changing new treatments up to three times faster.
One seamless mega-trial to stop MS
Led by Professors Jeremy Chataway and Max Parmar from University College London, Octopus will merge several trials into one seamless mega-trial.
Octopus will have multiple arms, so we can test several potential treatments at the same time. It will also merge what would normally be two consecutive trials into one. This is what makes it multi-stage.
Professor Jeremy Chataway said: "Octopus really is truly innovative in that it will adapt to trial the very best emerging medications in progressive MS. Ultimately, it will lead to treatments for progression becoming available to people living with MS much sooner. This is a huge step-change compared to previous research."
A revolutionary approach
Although this is the first time a trial like this has been done in MS, we've already seen this approach revolutionise other conditions.
Professor Max Parmar said: "In my role as Director of the Medical Research Council Clinical Trials Unit at UCL (University College London), I led a team to pioneer a prostate cancer trials platform – STAMPEDE – that's already found new treatments for people with advanced prostate cancer.
"In one trial, we were able to answer eight research questions in 15 years. Through this trial platform we have improved survival for men with prostate cancer with 3 of these treatments. If we'd done things the traditional way, it would have taken us more than 40 years!"
"We're at a crucial moment"
Dr Emma Gray, our Assistant Director of Research, said: "There are tens of thousands of people in the UK with progressive forms of MS who have nothing to stop their MS getting worse. But we believe we can stop MS, and with the launch of Octopus we're at a crucial moment in our journey towards that goal.
"Decades of research has got us to a critical point, and we can finally see a future where no-one needs to worry about MS getting worse."