Live music and MS - watching Masta Ace in London
I was off once again to London – this time to see the legendary rapper Masta Ace at the Jazz Café in Camden.
Arriving at the venue
I'd never been anywhere like the Jazz Cafe. It was a posh-looking-white-brick-building opposite a cinema. Looking totally out of place but incredibly beautiful.
When I arrived I met with George and Lee from the MS society, MS ambassador Edith and her lovely friend Kerry. We had a great chat and got to know each other well.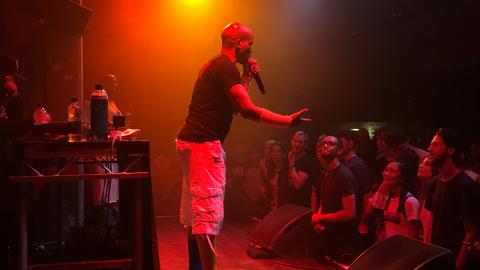 "When I'm on these stages, and I'm jumping around, it's not just for me. It's for other people with this disease, who can't use their legs the way I can

Masta Ace - June 2019
The support act - Jungle Brown
The first act of the night was called Jungle Brown. A young duo who threw out some catchy lyrics and a sick beat to match.
They were awesome and they left the stage on a complete high.
Masta Ace takes to the stage
Next up was Masta Ace himself. His presence filled the stage and the atmosphere was crazy. Lights were blinking all around, the bass heavy and the crowd crazy.
He played his biggest hits which were awesome. Later on in the set, he talked about his MS live on stage just before going into 'Fight Song' which he wrote about having MS.
If you've never heard 'Fight Song', it's worth a listen. I gelled with it immediately as he discusses what his MS symptoms feel like on a daily basis.
On a high from a really energetic performance. He had the crowd in his hands. He jumps for himself and others with MS!

Dee Dee
An inspiration to young people with MS
He also gave a shout out to everyone from the MS Society. That was completely unexpected and a totally amazing surprise. Unfortunately, Edith and I had to leave early. But Dee Dee, who joined us later on, went and met him after the show. Jealous much?!
I couldn't help but think of young people with MS and how much Masta Ace would relate to and inspire them.
Show them that MS isn't the end - it's only just the beginning.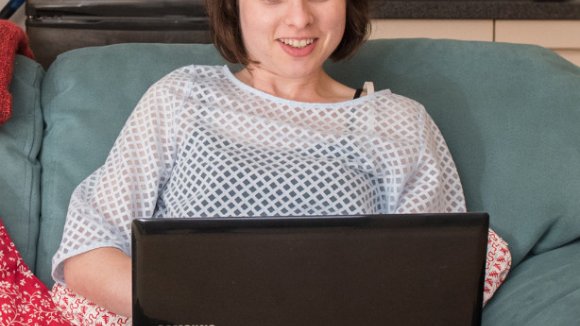 It was an awesome show with an even better audience who knew every word (which is an impressive amount). Stage side in my wheelchair I had the best view too and felt totally included.

Edith