Comparing treatment effectiveness and safety in HSCT, Lemtrada and Ocrevus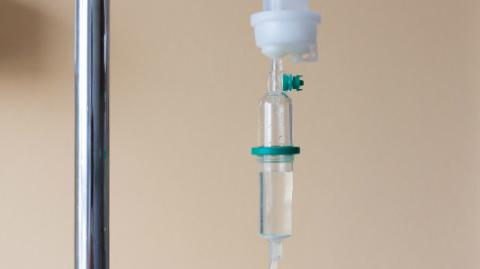 Lead researcher:

Dr Sharmilee Gnanapavan

Based at:

University College London

MS Society funding:

£39,473

Status:

Active
About the project
Haematopoietic stem cell transplantation (HSCT) is an intense chemotherapy treatment that can be used to treat MS. Current evidence suggests that HSCT can reduce relapses and improve the quality of life of some people living with MS. But we don't know yet how it compares to existing treatments in terms of safety and effectiveness. A Phase 3 clinical trial (STAR-MS) is comparing HSCT to alemtuzumab (Lemtrada) and ocrelizumab in people with relapsing MS. 
Current highly effective DMTs can reduce nerve cell death. But the use of chemotherapy in HSCT means it might cause damage to nerve cells. In this add-on study to STAR-MS, researchers will compare neurofilaments (a marker of nerve damage in MS) in people taking alemtuzumab and ocrelizumab and those who have HSCT. 
How will it help people with MS?
Knowing more about the safety and effectiveness of different treatments will allow people with MS to make more informed choices about their treatment.
The difference you can make
Helping to fund research like this will allow people with MS to make informed decisions about their treatment, and give greater certainty about their future.