Clinical trial to test the safety and potential of stem cells for the treatment of MS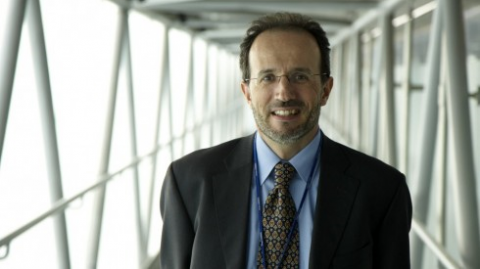 Lead researcher:

Dr Paolo Muraro

Based at:

Imperial College

MS Society funding:

£525,474

Status:

Complete
Mesenchymal stem cells (MSCs) are found in many parts of the body and are usually taken from bone marrow, skin and fat tissue.
We have some evidence to suggest they may help promote myelin repair and have a positive effect on the immune system.
What happens in the project?
Our researchers are exploring the safety and potential benefits of mesenchymal stem cell therapy in a small clinical trial. The phase 2 trial will involve 15 people with highly active MS who have evidence of inflammation on an MRI scan. All 15 people will have mesenchymal stem cell therapy, with half undergoing the treatment immediately. The other half will have the treatment six months later.
Paolo and his team are testing if the therapy can reduce numbers of lesions as measured by MRI. Safety and side effects will also be monitored.
This research is part of an international trial called MESEMS, which will involve around 150 people with MS.
How will it help people with MS?
This research will help to reveal the potential of mesenchymal stem cell therapy for people with MS.
What did they find?
This trial was part of a larger, international trial called MESEMS. In 2019 the early results were presented at a major European MS conference. The trial gave MSCT to 144 people with active MS (which means you are experiencing relapses and/or new lesions on an MRI). 
Early results showed that MSCT is safe for people with both relapsing and progressive forms of MS. But the results did not show a reduction in inflammation (measured by the number of new lesions on an MRI scan) when compared with a placebo.
The difference you can make
Scientists believe that there is now enough evidence to suggest that stem cells hold real potential for the treatment of MS.
By donating to MS research you will be part of an international concerted effort in stem cell research.