Exercise videos through the decades
A year ago we launched MS Active Together, helping people with MS to be more physically active. It includes a collection of new exercise videos, specially designed for people with MS.
So what better time to look at the history of workout videos and some of the famous faces who changed exercise forever.
Jane Fonda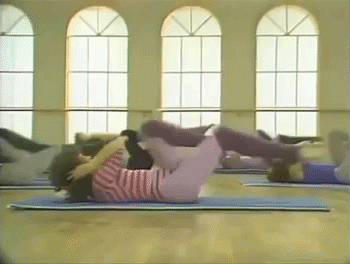 Jane Fonda's classic 1982 workout video sold more than 17 million copies and was responsible for kickstarting the '80s craze for aerobics.  It also sparked a worldwide shortage of purple leg warmers.
The Green Goddess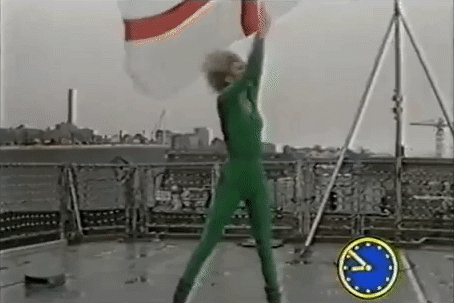 Across the pond, the UK's answer to Jane Fonda was Diana Moran. She soon became known as the 'Green Goddess' because of her trademark green Lycra leotard. 
Fun fact - Green Goddess is also the name of a salad dressing containing anchovies. 
Richard Simmons
Richard Simmons was one of the most popular figures of fitness in the '80s, with classic videos such as 'Dance your pants off',  'Sweatin' to the Oldies' and 'Sweatin' to the Oldies 2'.
In 1974, he set up his own gym in Los Angeles, which had the inspired name of 'Slimmons'.
Mr Motivator
National treasure Mr Motivator was the face of fitness in the '90s, appearing regularly on GMTV and creating some classic exercise videos. You can watch some of these on the MS Trust website.
His multi-coloured leotard and bum bag combo has cemented his reputation as an icon of workout fashion.
Jazzercise
Jazzercise is a ground-breaking combination of jazz and exercise, created in Chicago in 1969 by Judi Sheppard Missett. It's still going strong today and has spawned a whole new genre of dance workouts like Zumba. But nothing compares to the original.
Inspired to get active?
If dance workouts are your thing, this year's MS Walk starts with a Zumba warm up with Anisha G, Trishna Bharadia and Janis Winehouse! Sign up today raise money to stop MS.