About our local groups
You don't have to face MS alone. We have over 250 local groups around the UK, offering friendship and support whether you have MS yourself or care about someone who does.
So if you want to chat to someone who understands what life's like with MS, get information, or find out what services are available where you live, our groups can can help.
Our groups:
will help you connect with our community
can support you to get active
can help you access information
influence national and local services
raise vital funds to support our work.
Each group is different. Together we're a strong community united by our vision of a world free from the effects of MS.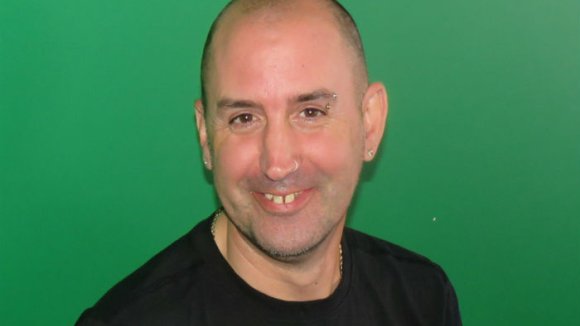 For a long time, I felt I was on my own. Then I met a woman called Julia, who also has MS. She encouraged me to go with her to the Andover Group's weekly meeting. I was nervous at first, but it's one of the best things I've ever done. The group has slowly brought me out of myself

Mark, part of our Andover group
Local support volunteers
Some of our local groups offer a support service, run by trained volunteers. Support volunteers can help you live well with MS by giving information, providing emotional support, and helping you find the right local services. During the coronavirus outbreak many of volunteers are still providing this support, over the phone or online.
How support volunteers can help
What can support volunteers help with?
Some of the things our support volunteers can help are:
emotional support
information about MS and local services
signposting to specialist advice and information
accessing financial support, for example grants
How can I contact a support volunteer?
Who are support volunteers?
A lot of support volunteers have personal experience of MS, but it's not essential. All of them understand MS and the impact it can have.
What training do support volunteers have?
Support volunteers receive training from us on how to provide quality information and support. The training programme helps support volunteers in their role, but doesn't make them experts on everything.
What if the support volunteer can't help me?
Sometimes an enquiry might require specialist expertise or knowledge. In cases where support volunteers are unable to help or provide the answer, they will signpost to external organisations or other support services we provide, such as the MS Helpline.
Do support volunteers give advice?
Support volunteers can provide information to help people affected by MS make choices. But they do not provide advice or recommend courses of action. In certain circumstances they will signpost to other organisations that can. That could be the local Citizens Advice Bureau for benefits advice for example, or the Disability Law Service for legal advice.