Call for UK Government to extend the emergency £20
As part of the Disability Benefits Consortium (DBC) of over 100 organisations, we're calling for the UK Government to urgently increase out of work benefits during the coronavirus crisis.
Sign the petition for the UK Government to increase out of work benefits
Disabled people are being left behind
In March, the UK Government announced an emergency increase of £20 a week for people on Universal Credit and Working Tax Credits.
The same increase hasn't yet been made to other out of work benefits, such as Employment and Support Allowance, leaving many disabled people behind.
The petition calling for change is supported by MPs and the Shadow Work and Pensions Secretary, Jonathan Reynolds.
Many hit by an increase in daily living costs
A new DBC survey of over 200 disabled people found nearly all (95%) had seen an increase in their costs as a result of the COVID-19 pandemic.
This has left 92% of people struggling with additional food costs. Others said they were having to find money to pay people to collect food and medicine. And people were also facing higher heating and water bills while shielding at home.
"The bills are a lot higher"
Lynn, 51, from West Lothian lives with relapsing MS and receives Employment Support Allowance (ESA) and Personal Independence Payment (PIP). She said: "I'm terrified about the outbreak. I worry about my health. It's difficult to keep busy. And then you start thinking too much".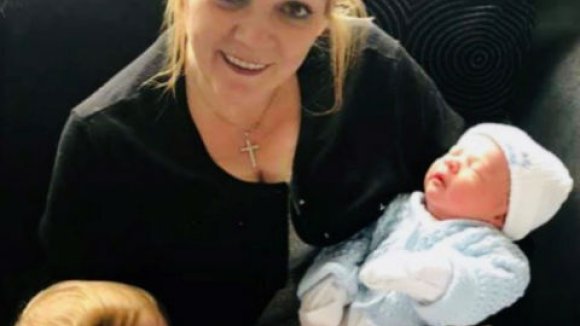 People on PIP don't get any more support than before. It is me that pays the bills and I don't get any extra support. So it is a financial struggle.
We urgently need to see an increase in out of work benefits
Anastasia Berry, our Policy Manager and Policy Co-Chair of the DBC, said: "More than 130,000 people live with MS in the UK, and many in receipt of out of work benefits were struggling financially before the COVID-19 crisis. Now, hit with extra costs to survive the pandemic, the Government's decision to only increase Universal Credit means they are discriminating against the people who need support most.
"MS is relentless, painful and disabling, and we know around a third living with the condition rely on ESA because they are unable to work. We urgently need to see an increase in ESA and other out of work benefits so people with MS, and other disabled people, aren't left behind."
Sign the petition for the UK Government to increase out of work benefits
Tell us your own story
Have you experienced additional costs due to the Covid-19 crisis? Real life stories help us speak up for everyone with MS. Will you share yours?