As my first year as Chief Executive comes to an end, I want to thank every single one of you who supported us in 2019.
Whether you've campaigned, fundraised, donated or volunteered - we just couldn't do it without you! Thanks to all of you, we continue to make a huge difference to the lives of people with MS.
Without further ado, here are just some of the things we've achieved together this year...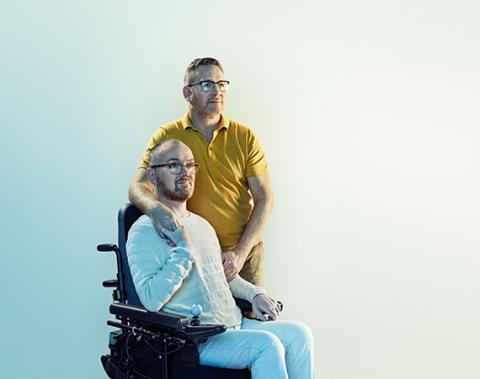 Our biggest fundraising appeal
In the autumn we publicly launched our Stop MS Appeal, our biggest and boldest fundraising appeal ever. Our major advertising campaign included a TV advert which was shown across the country on television, online and in cinemas. Our aim is ambitious – we want to raise £100 million over ten years to accelerate new research and ultimately, to stop MS. Thanks to some incredibly generous donations, we're already well on our way to reach our target.
We've also committed to raise £1.3m for 13 new research projects with a big focus on technology, like virtual reality, wearable robots and magnetic brain stimulation. These projects have the potential to significantly improve quality of life for everyone living with MS, and ultimately help us stop MS faster.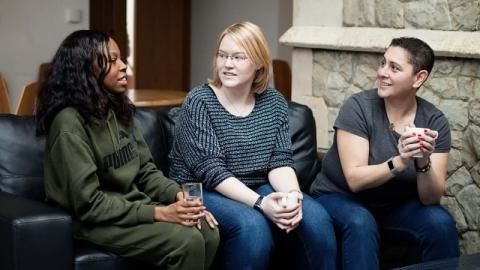 More help for people with MS
Our amazing local groups have been working hard throughout the year, providing friendship, support and information about MS. The groups are run entirely by dedicated volunteers, providing nearly 1,700 services across the UK to people affected by MS.
This year we've worked with people with MS to produce eight brand new services across the UK, which means we can support even more people living with MS today. They include:
our new welfare benefits advice service
a service in Tayside to support people with their MS diagnosis
a new programme in Wales to help people get active
Northern Ireland's 'Mind My MS' which helps with emotional wellbeing.
The services and support we provide through our MS Helpline, our online forum, grants, information and local groups make sure no one has to face MS alone.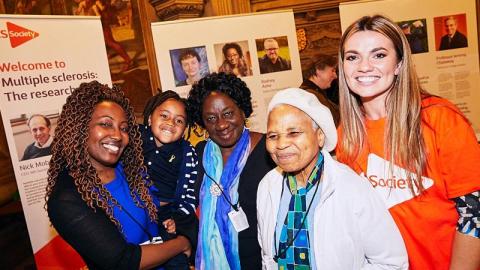 Campaigns with real impact
2019 showed us just how powerful we can be when we speak together, with one voice.
After originally rejecting it, in May NICE approved the use of ocrelizumab for people with early primary progressive MS on the NHS. Over 21,000 people joined our campaign to call for change and our voices were finally heard.
In November, Sativex was approved on the NHS in England, something we've long been fighting for. This was a great step forward. But we won't stop campaigning until everyone with MS who could benefit from medicinal cannabis can access it on the NHS, no matter where they live.
Looking forward
We've achieved a huge amount together this year, and 2020 promises to be even bigger and better.
With your help, we're getting closer and closer to our ultimate goal of stopping MS.