Woodworking has been a lifesaver for me
Seven years ago I discovered I have progressive MS. It's been a difficult journey since then, but woodworking's helped me get back on my feet.
I knew something was wrong
I'd had problems for a few years such as weakening on my right side, falling over, difficulty walking, fatigue and overheating in hot weather but I was not prepared for the bombshell diagnosis delivered by the neurologist on a hot January day in 2012. Over the next few weeks I felt shocked, angry, sad, confused and worried about the future.
I had a great job as a warehouse manager and my employer was fantastic. He supported me as much as he could but the MS affected me both physically and cognitively. Within eighteen months I had to retire and that's when my wife Robyn and I moved from Melbourne to the cooler climate and less stressful lifestyle of the coast.
Robyn told me I had to find something to do
I became increasingly depressed because I couldn't stop thinking about all the things I couldn't do any more. Robyn told me I had to find something to do that I considered worthwhile. Soon after, we came across a woodworkers' stall outside our local supermarket. I spoke to someone there and joined up.
It was all new to me but I'd always been handy with tools and I liked the idea of working with timber. That was three years ago and now Robyn complains that all I ever do is woodworking!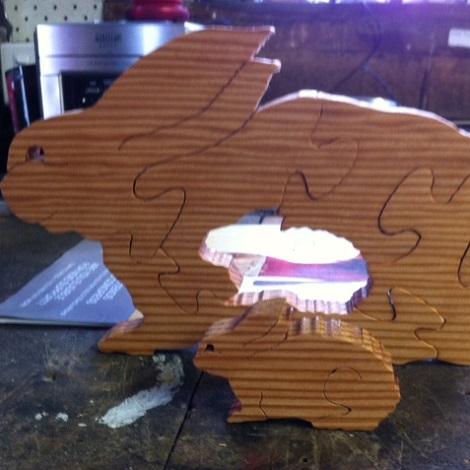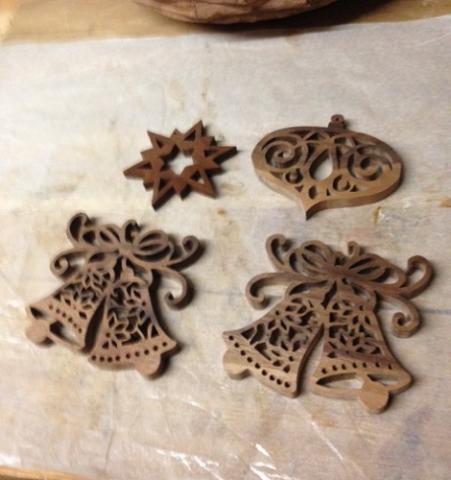 An accessible hobby
I go to the Wonthaggi Woodcrafters (aka Woodies) a couple of times a week. Most of the members are retired, and there are others who have disabilities, including a couple of people with MS, so the workrooms are set up for people with disabilities. Woodworking is great for someone with MS because the tools do not need to be modified. When you're working on the lathe it can be stopped any time.
I have my own lathe at home as well as a bandsaw and a scroll saw. Currently, my favourite thing to work on is segmented turning where you create a graph to plan the design. Then you put that data into computer software, which works out how many pieces of timber you need and what size they need to be. After that, you cut up the pieces then glue them back together in fantastic patterns. Robyn thinks it's silly to cut the wood up then stick it back together, but I told her it's sort of like cutting up fabric squares and sewing them together to make a quilt, which she does. 
I love working with wood, the feel and smell of it. Turning a block into a beautiful polished object gives me a good feeling. I make lots of different things: Christmas decorations, pens, bangles, bowls, platters, toys, pepper mills, jigsaw puzzles, clocks and even a birthday card!
Woodworking has been a lifesaver for me
It helps to keep me on track emotionally, and to believe in myself. When I had to stop work, I didn't think I would be able to learn something new. It has given me a fantastic creative outlet - I love making things and giving them to family and friends.
Grant lives with his wife Robyn in the Bass coast of Victoria, Australia.