Without art I'm not sure I could have survived
Romilly Saumarez Smith is a jewellery designer. She was diagnosed with progressive MS in 1998.
From bookbinder to jeweller
The day I was diagnosed with MS, I remember sitting on my workbench and thinking 'I hope I can behave well through this and not go to pieces'. With MS you never know quite what's going to happen.
I was a bookbinder for 25 years before I became a jeweller. After my diagnosis I was able to carry on making jewellery, but it soon became difficult. I found the fine motor skills were the last to go. Eventually I completely lost the use of my hands and I just couldn't do it anymore.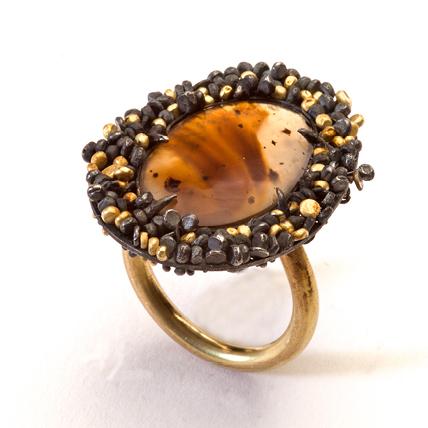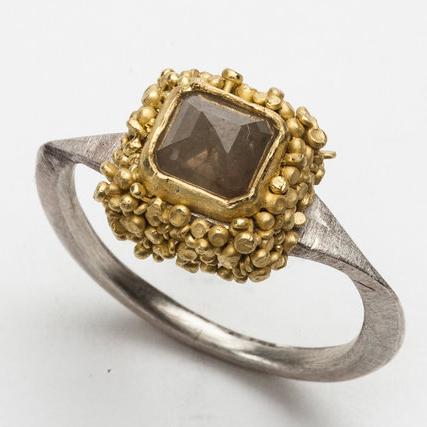 Dealing with my diagnosis of MS
At that point I did get very depressed. If you're a creative person, and that outlet is suddenly closed, it's hard to deal with. For five years I couldn't do any work at all. That was the worst period in my life.
A few years later there was an exhibition of my work at the Yale Centre for British Art. That was when people started to say to me 'You know, you really ought to try and get back to work'. My response was, 'But I can't use my hands, how can I work through someone else?'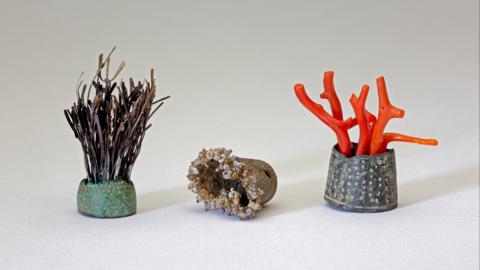 Getting back to work
It was a friend of mine who introduced me to Lucy Gledhill, the jeweller. That was 10 years ago and we've been working together ever since.
I call my assistants my translators, because they translate my visions into objects. I use them as my hands. They know how my mind works and where my ideas come from.
My work includes pieces created from metal detecting finds and other lost treasures. I transform these items - whether they be Tudor buttons or Roman bronze pins- into entirely new objects.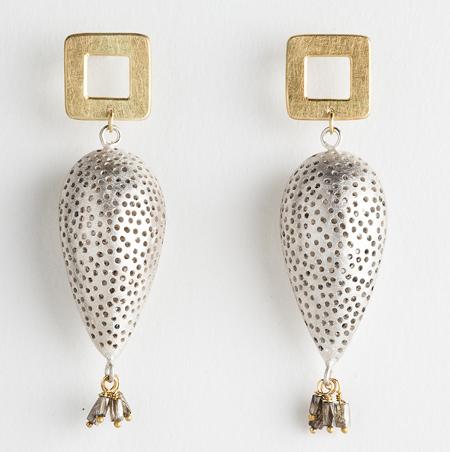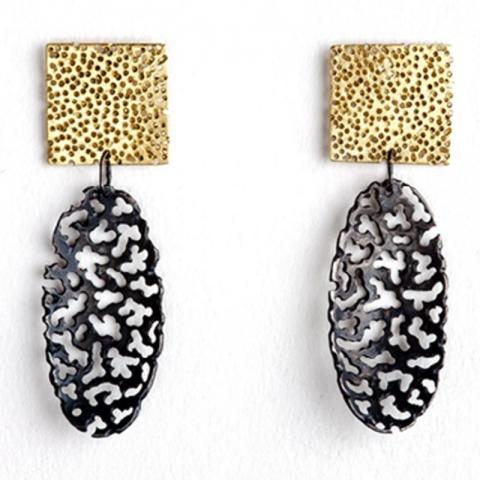 MS gives me time to think
MS has an enormous impact on my daily life. I'm paralysed from the neck down so I rely completely on my carers and assistants. I wouldn't be able to function without them.
Because of my work I feel positive, it gives me something else to think about.  And I do feel glad that I'm able to make some sort of a contribution in reply to all the people helping me.
The other positive thing is that I have an enormous amount of time to think. I'm not able to do any housework or cooking, I can't use a mobile phone and I don't really use social media. So I have a lot of time to spend in my head, which I think is a great privilege.
But I have no interest in saying anything about my MS in my work. On the whole, I want to forget about it. And art allows me to do that. It's terribly important to me. Without it I'm quite sure I couldn't have survived.
Visit Romilly's website to see more of her work.
Do you have a story about how art helps you? We'd love to hear from you. Email us at [email protected].