How we're surviving self-isolation
Self isolation? Forgotten what day it is? Mixing up your meal times? We are too, and it has been a bit of a learning curve.
Getting into the swing of things
As we write this we're on day 11 of our incarceration. Due to Karine's primary progressive MS and Sarah's asthma we're both on the high risk list, so we've decided to stay indoors.
It takes a couple of days to get into the swing of things, but we've learned to spread things out and try to slow down.
This is proving difficult for Sarah who's normally running around fitting in work, volunteering and full time caring duties. Karine on the other hand is just anti-social enough that she feels like she's been preparing for this moment her entire life.
Baking, books, and a batmobile
One of the ways we have found to keep ourselves sane, is to try something different every day. It doesn't need to be big, it's just something you didn't do yesterday!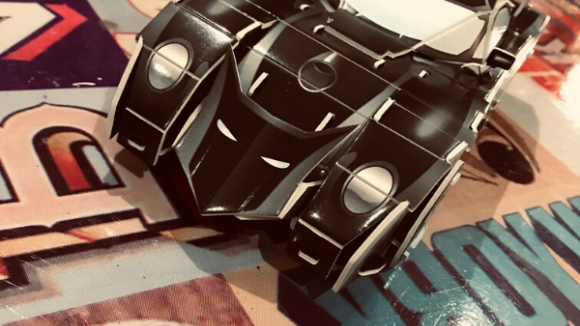 So far, we have baked crispy cakes, read books, went to a Hozier gig in our living room and built a Batmobile - a gift that we have been meaning to build for a few years!

Karine and Sarah
We've also made the decision to try and support local businesses where we can at this difficult time. A task made easier when our favourite local bakery offered to deliver an afternoon tea straight to our front door. What an amazing day that was, we had sandwiches, cakes, scones and Sarah even made the nice coffee.
Hugo the cat
We are very lucky to have a balcony that looks onto a local park. This means that while Karine can't get out onto it she has a nice view to the outside. And we have all the wildlife (including wall climbing squirrels) visiting our balcony daily. Our cat Hugo, on the other hand, is a bit miffed that we're here all the time and he isn't getting his normal peace and quiet.
If you want to see what else we are up to, or want to share what you're doing please find us at Instagram @kwbeanz and @Sarah_Marie_Mather
Stay safe and wash your hands!!