Beccy Huxtable talks motherhood and MS
Deciding to have a baby is one of the hardest decisions you'll have to make. Throw MS into the mix and it becomes even harder.
Dealing with other people's opinions
For me, it was a subject everyone had an opinion on. I was faced with all kinds of questions:
Are you sure you'll be able to cope? What if you suddenly stop being able to x, y or z?
What if they find MS is hereditary?
Won't you feel bad when you won't be able to do x y or z with them?
I did feel selfish, and I sometimes still do. But as my MS nurse said, 'Anything can happen to anybody at any time, you just have to take it as it comes and adapt.'
Pregnancy and MS
Apart from fatigue (and morning sickness) my day to day symptoms were better during pregnancy. My legs behaved and my speech was easier.
I was uber worried about balance when I started to get bigger but I just took extra care. I worked from home more and did less commuting - things that most workplaces should put in place for pregnant women anyway. I also had extra appointments with consultants due to my MS, but most said that labour would be exactly the same as any other mother.
I went on maternity leave two weeks before our son was due. But just as I settled down for two weeks of Netflix and rest he decided he wanted to meet us. So at lunchtime on the first day of my maternity leave I was in hospital and he was on his way!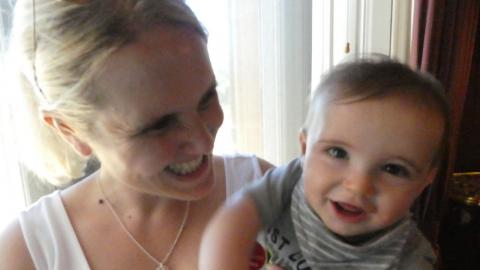 Deciding whether to have an epidural
It was advised quite early on that I should have an epidural, but I was worried about potential side effects and really pushed against it. However, when they asked me again once the contractions had started (and I was already exhausted) I agreed straight away.
I have to say it was the best thing I ever did. It gave me and my body the opportunity to have some rest and recover a bit.
I wasn't taking any medication as I was trying for a baby. And at the time, there weren't any approved for pregnancy, so that wasn't an issue for me. But it did put my mind at rest that I could have steroids in pregnancy if I had a relapse.
(Copaxone, a brand of glatiramer actetate, now has a licence that says it can be taken by women during pregnancy.)
Being a mum with MS
Being pregnant was easy compared to the reality of being a mum. Nothing prepares you for it - especially the sleep deprivation. I think that was the hardest bit for me.
I was lucky that I didn't have a relapse, even though I was so exhausted. I think my body just pulled through.
Being a mum with MS is difficult, but now my son is 20 months old I think I'm finally getting into a bit of a routine.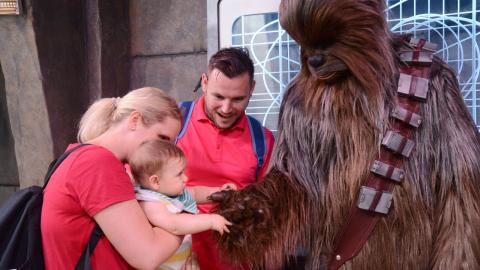 You have to let some things slip
During the first few months the hardest part, apart from the sleep deprivation, was the lack of breaks. Sometimes you just need 5 minutes of not having to think, which doesn't happen when you're responsible for a baby. I took breaks whilst feeding him or slept when he slept. But you do have to let things slip, like ironing and washing.
We have flexible childcare now, with a child minder who he loves and who understands about my MS.
Having children is hard whether you've got MS or not
If you're thinking of having children, don't let MS put you off. It will make things harder, but having kids is hard whether you've got MS or not. I do worry about the future. But anything can happen to anyone at anytime, so I can't let it eat me too much.
The joy and laughter he brings is worth more than any stress.